Govt to soon overcome economic situation: Zulfi Bukhari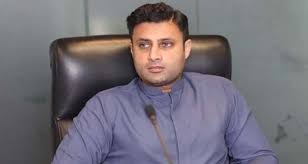 London: Special Assistant to the Prime Minister on Overseas Pakistanis Zulfikar Bukhari has said that the government will soon overcome the current difficult economic situation.
Talking to media persons in London, he said the government is working day and night to tackle the situation.
Zulfikar Bukhari said Prime Minister Imran Khan will soon visit Britain and discuss bilateral relationship with its leadership.
He said the government is also making efforts to promote tourism in the country.