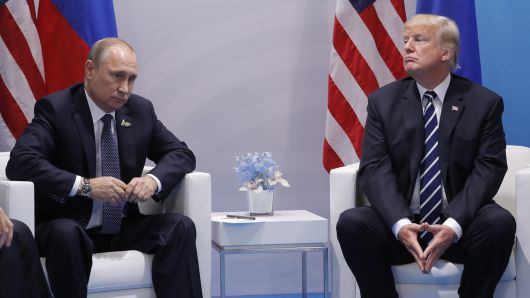 Dushanbe: Washington has so far not provided a single shred of evidence to prove that Russia had violated the Intermediate-Range Nuclear Forces (INF) Treaty, Russian Foreign Minister Sergey Lavrov said at the Russian-Tajik Slavonic University.
According to Russia's top diplomat, Washington seeks to retain its dominance on the global stage at any cost. "We see the basic concepts of the security architecture that was shaped after World War II being undermined, key strategic stability agreements being dismantled," he stressed.
"The latest example is in plain sight, specifically, the United States' pullout from the INF Treaty under a far-fetched, unsubstantiated pretext of alleged violations of that accord by Russia. Not a single hard fact has been provided to us."
On February 2, Washington suspended its obligations under the treaty on instructions issued by President Donald Trump. The US launched the process of quitting the accord, which is to be completed within the next six months (in August).
Later in the day, Russian President Vladimir Putin said Moscow was suspending its participation in the agreement and approved the Defense Ministry's proposal to begin research and development on creating a ground-based version of the sea-based Kalibr missiles and land-based hypersonic medium-and shorter-range missiles.