HEC warns some universities to close doctor degree programme at BS level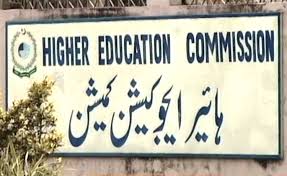 ISLAMABAD, Sep 25 :Higher Education Commission (HEC) directed various universities on controversial step of writing doctor with undergraduate level degree to close such programmes immediately.
According to the details, many universities across the country have initiated doctoral degree programes at undergraduate level which is against the HEC rules about BS level degree programmes.
The sources told  that in this regard the Executive Director HEC Dr Arshad Ali has issued a notification to such universities in which it has been warned to close such kind of programmes.
The notification said that HEC through its successful policies has put higher education sector on the right direction and directed higher educational institutions to not damage the image of Commission through initiating such kind of programmes.
The sources further revealed that it has been observed by the HEC officials that some universities across the country have started under-graduate level degree with the name of doctor which is not approved by the National Curriculum Review Committee.
The notification further said that few universities have initiated programmes with the name Doctor of Dietetics and Nutritional Sciences, Doctor of Optometry, Doctor of Medical Laboratory Sciences, and Medical Imaging Doctor.
It has been directed through notification that such programmes should be closed urgently while parents and students have also demanded detail from the HEC about initiating controversial programmes by universities.
The HEC has only allowed a five years degree programme with the name of Doctor of Physical Therapy, the notification mentioned.
It was also mention in the notification that it is joint responsibility of the HEC and universities to protect the rights of students while providing quality education.