Pakistani-Lottery Pakistani man wins $1m lottery in Dubai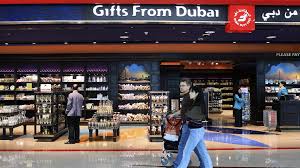 ISLAMABAD, Sep 26 :A Pakistani businessman became a millionaire Tuesday when he was announced the winner of a lottery in Dubai.
Nouman Arif, a 32-year-old from Peshawar, had purchased a Dubai Duty Free ticket for the first time. He won $1 million after his ticket number 0241 in Series 281 was picked in the draw.
Arif, who owns a bike leasing company, is the 16th Pakistani national to win $1 million in the promotion since its inception in 1999.
"Thank you Dubai Duty Free for providing this life-changing experience to become a dollar millionaire," he said.