Markets-world Stocks charge higher on North American trade deal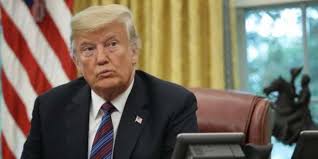 London, Oct 1 :World stock markets pushed higher Monday on news of a historic trade deal between Canada and the United States.
The United States-Mexico-Canada Agreement (USMCA), agreed Sunday, replaces the North American Free Trade Agreement (NAFTA) — which US President Donald Trump had threatened to cancel.
"Late last night … we reached a wonderful new Trade Deal with Canada, to be added into the deal already reached with Mexico," Trump tweeted."It is a great deal for all three countries, solves the many deficiencies and mistakes in NAFTA, greatly opens markets to our Farmers and Manufacturers, reduce Trade Barriers to the
US and will bring all three Great Nations closer together in competition with the rest of the world," he added.
Analysts at Briefing.com said the new deal makes modest changes to NAFTA, giving American farmers improved access to Canada's dairy market and capping Canada's auto exports to the United States, while strengthening intellectual property provisions.
"There's been a bright start to the week for equities," said XTB analyst David Cheetham.
"The main catalyst for these gains is the agreement reached late last night."Wall Street's main indices jumped higher at the opening of trading, with the Dow gaining 0.6 percent.
In Europe, both Frankfurt and Paris advanced.
London's blue-chip FTSE-100 retreated slightly, however, under the effect of a stronger pound.Meanwhile, the Canadian dollar leapt to a four-month pinnacle against the greenback at 1100 GMT, with the loonie at 1.2787 to one US dollar — a level last seen in May.
"The Canadian dollar has reacted positively to the news hitting a four-month high against the buck," said Cheetham.The Mexican peso also rose against the dollar.The news also helped send Tokyo stocks to a 27-year peak, but shares struggled elsewhere in Asian holiday trade.
Tokyo's leading Nikkei index closed at 24,245.76 — the highest since November 1991 — as traders shrugged off disappointing business confidence data and a weekend typhoon that hit the country.
Japanese equities also won support from the weaker yen against the dollar.Analysts warned, however, that traders could be looking to take some cash off the table following recent healthy gains.
Markets in Hong Kong and China were shut for holidays.
Separately, the pound rose versus the dollar as British Prime Minister Theresa May gathered her ruling Conservative Party in the central city of Birmingham, facing an open revolt by former colleague Boris Johnson over her plans for Brexit.
Bloomberg reported that May is preparing to make a significant new Brexit offer to the EU in an attempt to open the door to a deal.
In US corporate action, shares in embattled US engineering giant General Electric jumped 14.1 removed its CEO after warning it would fall short of its 2018 earnings guidance as cash flow struggles continue.
Shares in Tesla shot 14.6 percent higher after its founder Elon Musk reached a settlement with the US Securities and Exchange Commission that leaves him as chief executive while forcing him to step down as chairman and pay a $20 million fine.
The SEC filed charges last week against Musk, accusing him of committing securities fraud by misleading investors when he tweeted on August 7 that he had "funding secured" to privatize the electric automaker at $420 a share, a comment that caused Tesla's share price to briefly spike.