Chronic insomnia linked to increased death risk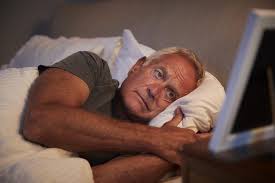 Islamabad, October 15  (Newswire): Individuals with chronic insomnia have an elevated risk of death, says a new research.
"The most surprising result was the increased high risk for mortality among individuals with chronic insomnia versus those without insomnia," said Ms Laurel Finn, a biostatistician at the University of Wisconsin-Madison.
"The other important finding was the non-differentiation between subtypes of insomnia with respect to mortality risk."
The study involved 2,242 participants in the Wisconsin Sleep Cohort Study who completed two to three mailed surveys for the years 1989, 1994 and 2000.
The participants were considered to have chronic insomnia if they reported insomnia symptoms on at least two of the surveys.
A social security death index search in May 2010 determined that 128 participants had died during a follow-up period of up to 19 years.
The estimated mortality hazard ratios were adjusted for body mass index, age and sex as well as for self-reported medical conditions such as chronic bronchitis, heart attack, stroke, hypertension, diabetes and depression.
Ms Finn added that the results emphasise the need for physicians to provide effective treatments for insomnia.
"Insomnia is a burdensome symptom and has a negative impact on sleep quality that may lead people to seek treatment," said Ms Finn, according to an 'American Academy of Sleep Medicine' release.
"The identification of insomnia as a mortality risk factor may have clinical implications and raise the priority level for insomnia treatment."