Another U-turn: PM agrees on Shehbaz Sharif's name for PAC top slot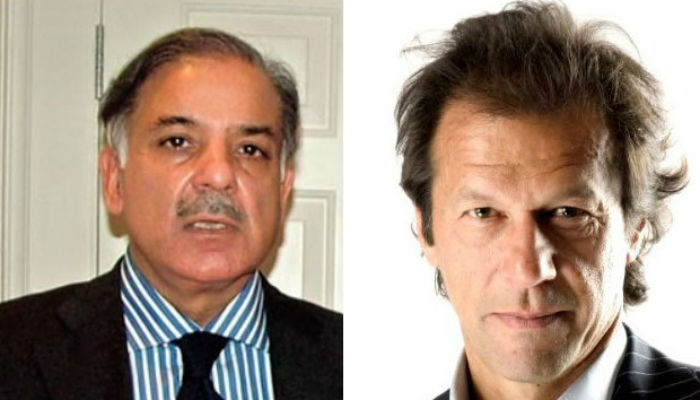 Islamabad: Prime Minister Imran Khan Thursday agreed to grant opposition parties chairmanship of Public Accounts Committee months after refusing to let Pakistan Muslim League (Nawaz) President Shehbaz Sharif become the head the parliamentary body.
 Foreign Minister Shah Mehmood Qureshi said the prime minister has conceded 'in the larger interest of democracy and parliamentary norms' that the opposition can choose Chairman PAC.
He said the government with an open heart leaves this decision to Leader of the Opposition to nominate a person of his choice. But, if he deems himself appropriate for this role, then government will not have any objection on it.
He appreciated the gesture of Prime Minister Imran Khan who had a big heart to not make this issue dragging.
Earlier in the day, Speaker National Assembly Asad Qaiser called on Prime Minister Imran Khan and discussed matters pertaining to legislation and constituting standing committees in the Lower House. Shah Mehmood Qureshi, Naeemul Haq and Pervez Khattak were also present in the meeting.
Speaking in the National Assembly, Qureshi said the constitution of House committees is a very important matter for parliament to function effectively.
He said the matter is still stuck on the issue of appointment of Leader of the Opposition as Chairman Public Accounts Committee. He said the opposition leader is embroiled in cases of National Accountability Bureau and the cases were not filed by this government. Qureshi said despite this we have made every effort to resolve this impasse.
Shehbaz Sharif appreciated the gesture of government, saying heading the Public Accounts Committee has been a tradition in the tenure of last two and three governments. This step will promote democratic norms and traditions and further solidify the institution of parliament.