Kosovo Parliament passes law to build army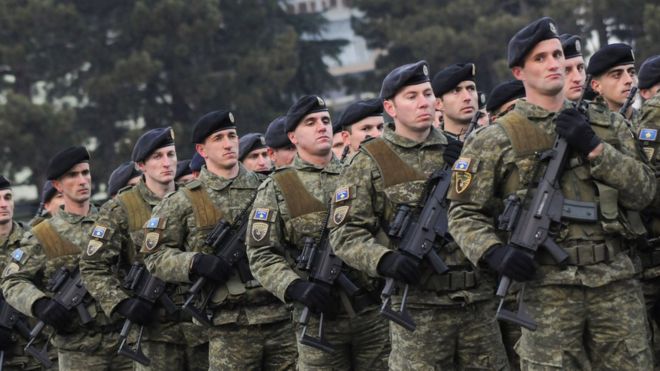 Kosovo has passed laws to build an army, asserting its statehood in a US-backed move that prompted outrage in Serbia, which does not recognize its former province's independence.
Kosovo has been guarded by NATO-led peacekeeping troops since it broke away from Belgrade in a bloody separatist war in 1998-99.
Now, new legislation will transform a small crisis-response outfit, the Kosovo Security Force (KSF), into a defense army with 5,000 troops.