Bilawal concerned over the country's situation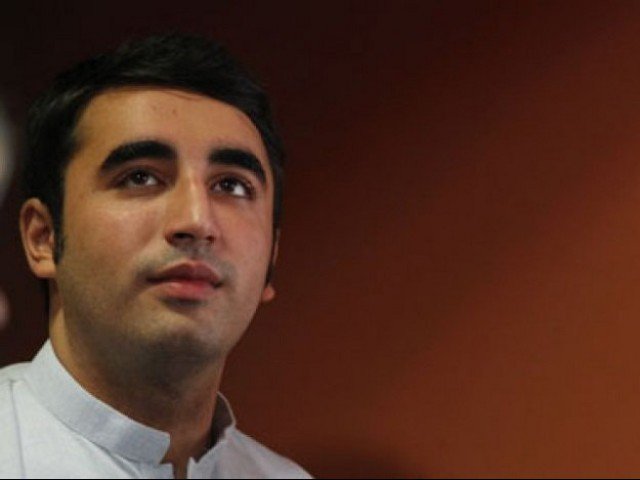 Washington: Pakistan People's Party (PPP) chairman Bilawal Bhutto Zardari, while expressing concern over the current situation in the country, said Pakistan needs to come out of its security state mentality.
The PPP leader was speaking at the Institute of Peace in Washington. He urged the country's policymakers to take advantage of the country's geostrategic position and trade with countries that border Pakistan. "If we follow this path, we have the potential to be the future trade hub of the world."
The PPP leader also spoke of the issues that face Pakistan's fledgling democracy and how his party plans to tackle them.
"Today in Pakistan, we are experiencing a curtailing of our freedoms, freedom of expression, liberty and justice are increasingly being compromised. We are witnessing censorship, the likes of which we have never before."
"We are already witnessing indigenous organic movements spawning across the country where citizens, tired of being persecuted have begun to push back. And this is what we need, we need to keep speaking up, we need to keep fighting back, keep challenging the forces that seek to silence us."
Pakistan will bear the repercussions of state-sponsored stifling of dissent and curbing of freedoms of speech, movement, and association for generations, added the PPP chairperson.
"One area that is not talked about much, but which nonetheless is a reality, are civil-military relations in Pakistan. My party is conscious that this issue has to be addressed for long-term democratic and political stability."
Bilawal further said he has proposed that all parties come together and work out a new charter of democracy to deal with such issues.
He also highlighted the need to curb extremism, ensure implementation of the National Action Plan (NAP) and the state of Pakistan's economy.
In particular, he mentioned the youth bulge in the population. Over 60% of our population is considered youth and with a projected growth rate of 3%, our economy is not equipped to handle that level of unemployment, said the PPP chairperson while expressing concern over the country's economic health.