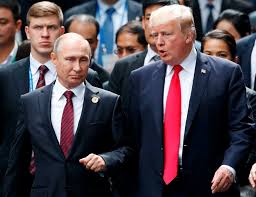 Munich: Moscow reiterates the readiness to negotiate the extension of the New START (Strategic Arms Reduction Treaty), which expires in two years, Russian Foreign Minister Sergey Lavrov said at the Munich Security Conference.
"President (of Russia Vladimir) Putin has repeatedly said that we are ready to launch the talks on extension of the New START. It only expires in 2021, though time flies fast, and we have suggested to the US that such discussions be launched, considering the necessity to clear up certain issues that we are worried about," he said.
The minister explained that the worries concern the US' decision to denuclearize certain nuclear submarines and heavy bombardment aircraft. "The agreement stipulates that kind of denuclearization, though only using the means technically acknowledged as reliable by the other side of the agreement. However, no fairly meaningful consultations have been offered to us so far, though we continue our efforts," Lavrov noted.
Western countries are eager to use their own rules to interpret the Chemical Weapons Convention, Russian Foreign Minister Sergey Lavrov said at the Munich Security Conference on Saturday.
"They are unwilling to let the international law remain as the Chemical Weapons Convention defines it. They want to use their own rules for interpreting that convention," he said.
On January 14, the OPCW (Organization for the Prohibition of Chemical Weapons) Executive Council recommended the approval of an initiative put forward by the United States, Canada and the Netherlands to include certain chemical substances, namely the one used in the attack on former Russian military intelligence agent Sergei Skripal and his daughter Yulia, into the Chemical Weapons Convention's Annex. Russia refused to support the decision. The participating states have 90 days to consider the recommendation.