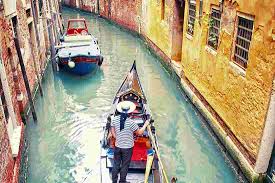 Rome: Youngstown's rich history of Italian culture is blended from a number of influences across time. While many traditions continue to adhere to the modern times, sometimes the concept of "modern" becomes lost in itself. Enter Aqua Pazzo in Boardman.
Aqua Pazzo CEO Tom Zidian estimates his total time in Italy equals almost two years of life. His restaurant brings the flavor and casual dining experience derived from today's Italy. Zidian's vision for Aqua Pazzo is carried out with elements of dining in Rome, mixed with visuals and scenes from New York City's SoHo neighborhood and the city of Chicago.
"It's more the way Italy is today," Zidian said. "It's not just spaghetti and meatballs or chicken parmesan."
Aqua Pazzo's setting is noticeably relaxing. As you sit, dim lighting and faint music rope you into the beginning of the dining experience. A carefully curated menu of small plates, sandwiches, salads, and pizza gives customers plenty of options, but one thing that remains unique to the menu is large plates.
"Our plates here are meant to be shared," Zidian noted. "That's the way they do it in Italy. You get a course, everybody's sharing. You get a pasta course, and here, we make (them) a lot bigger … People, if they want, can split a pasta dish with each other."
Aqua Pazzo's Italian experience is not just about the person eating it. How food is prepared, cured and presented also factors into bringing modern Italy to the Mahoning Valley.
"The pasta has to be cooked fresh-to-order," Zidian emphasized. "The pores open up in the pasta. When you take it and put in a frying pan and you throw the sauce in … it absorbs all those flavors of the pasta. When the pasta has already been pre-cooked, it's already absorbing water."
Aqua Pazzo sources ingredients from the distributors that Zidian connected with in his travels to Italy. They are not all from the motherland, however.
"In the summertime, most of our fresh product comes from several different farmers," he said. "Molnar (Farms in Poland) has been a favorite of mine. We do some unique things with them. When tomato season hits, we switch all our tomatoes to local."
Zidian's restaurant vision works hand-in-hand with his familiar sauce brand, Gia Russa, which happens to be Aqua Pazzo's neighbor. The manufacturing plant is located adjacent to the restaurant on McClurg Road. Zidian is the president and CEO of Summer Garden Food and Zidian Manufacturing, which creates and distributes pasta sauces, condiments, wing sauces and salsas.
"We do try things at the restaurant, such as a tomato basil sauce," Zidian said. "That sauce has been so popular that I'm going to launch it under one of our brands. I knew I loved it. But sometimes you want that verification from people. Other people loved it."
The Aqua Pazzo experience is not your "mom-and-pop" comfort food. But it passes as a refined look at food culture as it is in Italy. Coupled with Zidian's decades of food knowledge and the first-hand research implied on the menu and ingredients, Aqua Pazzo offers a fresh spin on Italian dining.
Aqua Pazzo is open Tuesday through Saturday at 4 p.m. and is closed on Sunday and Monday. For more information, the full menu and reservations, visit aquapazzo.com.