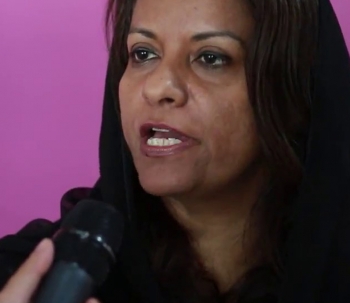 Islamabad: Secretary Information Pakistan Peoples Party Parliamentarians Dr. Nafisa Shah has said that the Speaker Sindh Assembly Agha Siraj Durrani has not only been arrested, but kidnapped in Islamabad.
Strongly condemning his arrest, she said that NAB is overstepping its boundaries through such acts. What message is being sent to the people of Sindh by arresting their Speaker, she asked. Arresting the Speaker of Sindh Assembly is an insult to the assembly, she said.
Dr. Nafisa Shah said that NAB is not investigating but committing a crime by arresting people without proper proceedings of the cases. She said that the selected PM Imran Khan has made NAB a tool for political blackmailing.
She continued by adding that Pervez Khattak, Fehmida Mirza and Ali Zaidi are also involved in the cases of NAB. She demanded the reason for them not being arrested, while PPP members and leaders are constantly being challenged. She concluded by saying that accountability has always been a toy for dictators which they have used to hide their own crimes.