Bilawal Bhutto condemns Indian intrusion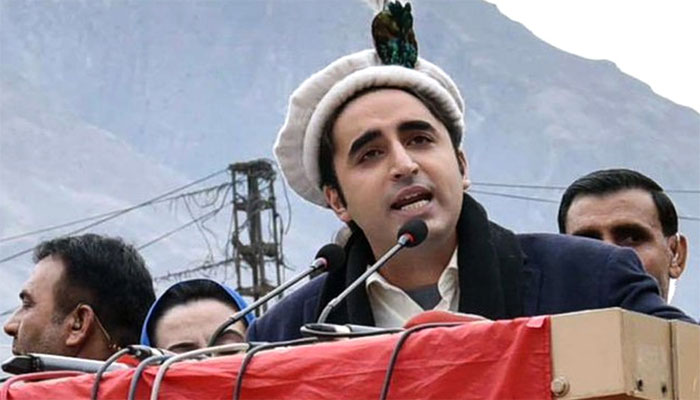 Islamabad: Chairman Pakistan People's Party Bilawal Bhutto Zardari has strongly condemned the Indian intrusion in Pakistani territory.
"India has chosen to respond to a home-grown, organic freedom fighters attack in Indian occupied Kashmir by conducting an airstrikes on Pakistan soil for the first time since 1971. This outrageous and unprecedented act of aggression should be condemned internationally. Pakistan is well within our right to retaliate," he said in a statement.
"The whole nation stands with our brave soldiers who are ready to respond to any scenario. They risk their lives on a daily basis to keep us all safe. Atrocious that the extremist Hindu tv a government of the so-called largest democracy in the world would risk provoking war between two nuclear armed states, to feed war hysteria at home and help with Modi's re-election campaign," he added.
Bilawal Bhutto said he was pleased that the opposition has called for a joint session of parliament, the appropriate forum for all decisions to be made. While the whole nation will stand united with whatever decision is taken it is important for Pakistan to be cautious.
"We don't want to play into Modi's hands. Proponents of peace in the region on both sides of the border must join in calling for cooler heads to prevail. The innocent people of India and Pakistan will be the collateral damage to any misadventure," he added.