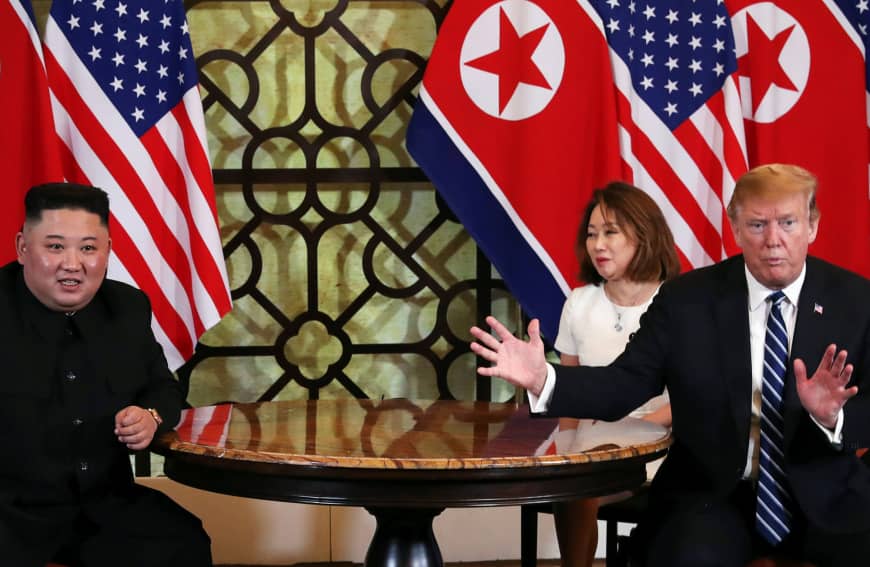 Moscow: Kremlin has so far not received any official information from Washington on the results of a meeting between US President Donald Trump and North Korean leader Kim Jong-un in Hanoi, Russian Presidential Spokesman Dmitry Peskov told reporters.
"No, not yet, a very short period of time has passed," Peskov said when asked whether or not the US briefed the Kremlin on the outcome of the Hanoi summit. Answering a question on whether Moscow expected Washington to do so, the Kremlin spokesman said, "I don't know. If they deem it necessary."
The second US-North Korean summit was held in Hanoi on February 27-28. The North Korean leader said in the run-up to the event that Pyongyang and Washington were overcoming mistrust and problems together, while the US president promised to realize North Korea's unlimited economic potential. The two leaders were expected to sign a declaration following the meeting.
However, the summit ended earlier than planned. The parties failed to reach a consensus but agreed to continue dialogue. The so-called Hanoi declaration was not signed either.