Saudi Arabia issued 4.33 million Umrah visas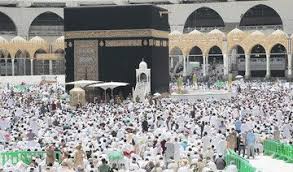 Riyadh: The number of Umrah (mini-pilgrimage) visas issued this year by Saudi Arabia has reached more than 4.33 million.
According to data issued by the Saudi Ministry of Hajj and Umrah, the largest number of pilgrims are from Pakistan 949,895 followed by Indonesia and India.
Developing Hajj and Umrah organizations and services in the Kingdom is among the top priorities of the Saudi government.
Vision 2030 aims to attract more than 30 million Umrah pilgrims and provide them with top-class services.