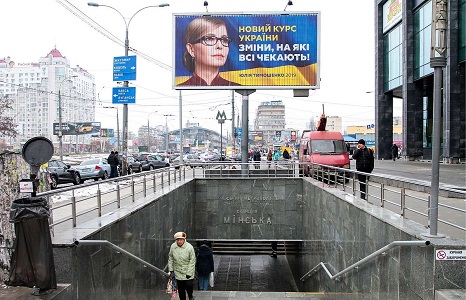 Kiev: Nearly 85% of Ukrainian citizens plan to vote in the upcoming presidential election, set to be held on March 31, the survey published by the Ukrainian Institute for Analysis and Forecasting informs. The survey was carried out on February 18-27.
"About 85% are ready to take part in these elections," head of the institute Yuri Lisnichy said during an interview with the 112 Ukraine TV channel. He lauded this result as "extremely high". "Today, it is the highest figure of Ukrainians ready to take part in the election in the last five years," Lisnichy stressed.
Ukraine's election to change nothing in bilateral relations, 59% of Russians tell pollster
He noted that the poll had shown a growth in rating for all main presidential candidates. If the election were to take place next Sunday, 19.5% Ukrainians would vote for Vladimir Zelensky (25.2% among those who definitively decided to vote), 13.9% and 17.9% accordingly would support Yulia Timoshenko, while 11.9% and 15.4% would give their vote to current president Pyotr Poroshenko. Opposition member Yuri Boyko would receive 10.7% and 13.8% of the vote. Former Minister of Defense Anatoly Gritsenko trails behind with 5.4% and 7% accordingly.
The Rating sociological group provided different results. According to the survey held in February, Zelensky remains the leader of the presidential race with 25.1% of those who decided to vote supporting him. Poroshenko comes in second with 16.6%, followed by Timoshenko (16.2%), Boyko (11.3%) and Gritsenko (7.7%).
The Ukrainian presidential election is planned for March 31, 2019. The Central Election Commission has registered a record 44 presidential candidates. However, two of them decided to withdraw earlier in favor of Anatoly Gritsenko.