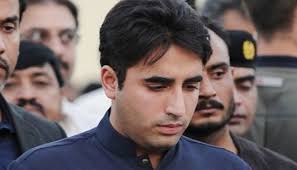 Islamabad: Pakistan People's Party (PPP) Chairman Bilawal Bhutto Zardari while paying rich tributes to late Comrade Jam Saqi on his first death anniversary said his struggle for the rights of downtrodden class of laborers is an unforgettable part of history of Pakistan.
In his message, the PPP Chairman said that Comrade Jam Saqi had bravely challenged the dictators and had for that challenge faced atrocities and imprisonments time and again.
He said Comrade Jam Saqi was one such leader who was never ever reluctant to speaking aloud against social injustices, taboos in economic flawed system and hence his opponents always feared him and subjected him to painful victimisation.
Comrade Jam Saqi had served the country diligently and strived for a narcotics-free country when Prime Minister Shaheed Mohtarma Benazir Bhutto appointed him as Advisor to Chief Minister, said the PPP Chairman.
Bilawal Bhutto Zardari said when some people and even public leaders are prone to accommodating with established evils of the society, Comrade Jam Saqi reminds us of people-friendly and progressive minds as of him.