Zardari demands compensation for victims of floods in Balochistan, Khyber Pakhtunkhaw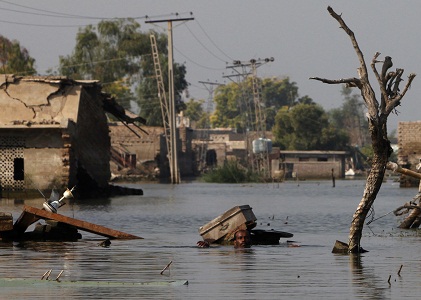 Islamabad: Former President of Pakistan and President Pakistan People's Party Parliamentarians Asif Ali Zardari has expressed concerns over devastation and loss of lives and properties due to rain floods in Balochistan and Khyber Pahtunkhaw.
In a statement former President has expressed his condolences and sympathies with the families who lost their loved ones.
He also demanded of the federal and provincial governments to compensate the loss of properties of the victims.