No one allowed to fan religious sentiments: Mustafa Nawaz Khokhar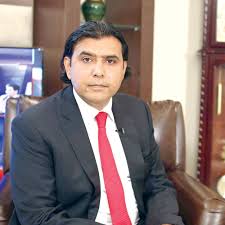 Islamabad: Senator Mustafa Nawaz Khokhar, the spokesman to the Chairman Pakistan People's Party Bilawal Bhutto Zardari, has said that no one could be allowed to fan religious sentiments in the name of politics.
Senator Khokhar said that the country is passing through a critical stage and using religious sentiments for political gains cannot be allowed. He said that it is dangerous to play with the religious sentiments of the people.
The spokesman to Bilawal Bhutto Zardari said that some members of PML-N did not let the proceedings in the National Assembly go smoothly in the garb of statement of Pakistan Tehrik-e-Insaf (PTI) member Faisal Vowda which is not the right thing to do.
Pakistan Muslim League (Nawaz) in the past has been a victim of negative politics in the name of religion. "So, it should not play the same card against political opponents. The parliament should revert back to address real political and national problems," Senator Khokhar said.