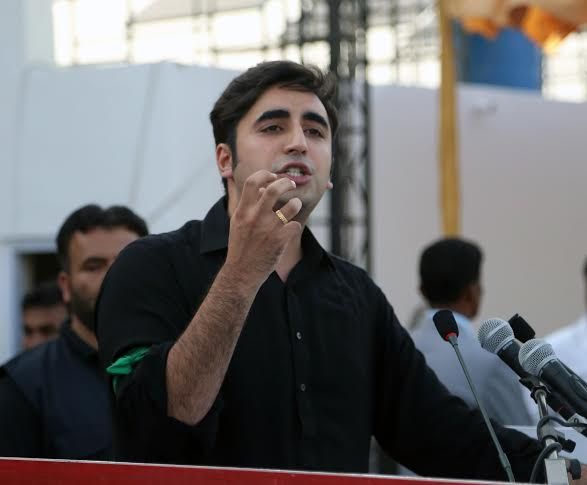 Islamabad: Pakistan People's Party (PPP) chairman Bilawal Bhutto Zardari has strongly criticized the policies of the government.
"The policy to bring banned organization in national sphere is entirely wrong. It is neither the policy of parliament nor it can be of the country. How is it possible that an elected PM is hanged but can't file case against terrorist organizations?" he said while speaking in the National Assembly.
"I pay tribute to Pakistan Air Force especially Squadron Leader Hassan Siddiqui who downed the Indian jet violating our airspace," said Bilawal.
He also bashed the government over the decision to award Noble Peace Prize to Prime Minister Imran Khan.
"Does the House agree that Khan deserves the Noble Peace Prize at a time when fears of a nuclear war are mounting, jets are being downed and our soldiers being martyred on the border? In such a situation this discussion is not more than a joke at international level. I am happy that the government took U-turn from this position," he criticized.
He also lashed out at Indian PM Narendra Modi saying that he has maximized the atrocities in Occupied Kashmir as the children are being turned blind by pellet guns and rape being used as tool for oppression.
"The world knows him as the butcher of Gujrat. He was banned from entry in US due to terrorism accusations. He is also spreading war hysteria at present for his politics," maintained Bilawal.
He stressed that peace will prevail in Kashmir if the people are provided their due rights.
"Pulwama attack was not carried out by any non-state actor from another country, but it was done by a Kashmiri youth, which showed their annoyance.International community should take notice of the situation in Indian Occupied Kashmir," said PPP chairman.
"Indian aggression cannot be ignored. We are delighted that Pakistan played its role to ease the situation. We also praise the Army Chief who took the parliament into confidence. We also salute the two army soldiers who embraced who were martyred while defending the country. We should also remember Shaheed (Zulfikar Ali) Bhutto who laid the foundation of nuclear programme," asserted Bilawal.
He called for implementation of National Action Plan to curb the scourge of terrorism in the country.