Bond 25 headed to Southern Italy to film a massive action sequence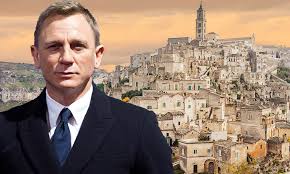 Rome: Bond 25 is reportedly headed to Southern Italy to film a massive action sequence. The next installment in the long running 007 series sees Daniel Craig returning for his fifth go-around as British super-spy James Bond. True Detective season 1 helmer Cary Fukunaga has jumped aboard as director after Danny Boyle exited the film.
Full casting details on the next Bond adventure are not yet known, but it has been reported that Oscar-winning Bohemian Rhapsody star Rami Malek is up for a villain role in the film. In fact, Malek reportedly has worked out a way to appear in Bond 25 while still filming on the fourth and final season of Mr. Robot.
It was also recently revealed that the film is going under the working title "Shatterhand," leading to speculation that Christoph Waltz's villainous Blofeld will be back in some way (Shatterhand being one of the character's aliases) even though Waltz has indicated he will not return.
The latest bit of Bond 25 news reported by Variety reveals one of the filming locations for the upcoming movie. In typical globe-trotting Bond fashion, the movie will head to the Southern Italy town of Matera to shoot an action sequence. The scene is described as being similar to the opening segment of Spectre, which was set in Mexico City during the Day of the Dead. It is of course traditional for every Bond film to begin with a prologue action sequence that is not necessarily directly related to the rest of the movie. Shooting in Matera is expected to happen in July, with 500 production people involved.
Italy has in fact become a favored location of Bond films in recent years, with Spectre featuring a boat chase on the Tiber River in Rome and Quantum of Solace a car chase through various locales including the town of Siena. The Bond tradition of shooting in Italy actually started way back with 1963's From Russia Which Love, which was partly set in Venice. Bond would return to Italian territory in 1977's The Spy Who Loved Me for a sequence set in Sardinia, then would return to Venice for 1979's Moonraker. 1981's For Your Eyes Only featured the Italian village of Cortina. Bond would not return to Italy again until Daniel Craig's first go-around in 2006's Casino Royale, which again featured Venice as well as Lake Como.
Bond movie producers seemingly love squeezing an Italian vacation into their shooting schedule, but of course there will also be a lot of hard work done as the production mounts what will no doubt be a huge and elaborate action sequence as part of Bond 25. Few details about the film are known, but it's clear the movie will continue the tradition of globe hopping adventure that has been a hallmark of Bond since the very start.