Zardari condemns terror attack in New Zealand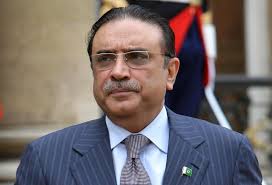 Islamabad: Former President Asif Ali Zardari has strongly condemned the terror attack on a mosque in New Zealand.
He said that the entire international community should have a unified stance against terrorism. Moreover, he said that terrorism is an evil which should be immediately dealt with.
The former President prayed to Almighty Allah for the grant of eternal peace to the departed souls and strength and fortitude to the bereaved families to bear this irreparable loss with equanimity.
He concluded by advising the government to contact overseas Pakistanis settled in New Zealand.