PM, ministers doing nothing: Mustfa Nawaz Khokhar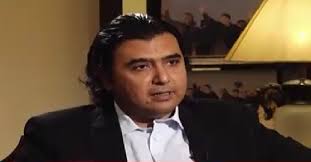 Islamabad: Senator Mustafa Nawaz Khokhar, the spokesman to the Chairman Pakistan Peoples Party Bilawal Bhutto Zardari, has said that Prime Minister Imran Khan and his cabinet were doing nothing except increasing the prices of gas, power and daily use items which is why they do not want Bilawal Bhutto speak against their exhausted policies.
Senator Khokhar said that PPP has always been a voice of the downtrodden masses and Chairman Bilawal will continue to speak against injustices.
Senator Khokhar said that the State Bank's report on the economy of the country has exposed the PTI government. He said that the dummy government is targeting the opposition to divert the attention of the people which will not be successful.
He concluded by saying that Fawad Chaudhry is baffled and looking for ways to save his career, however he should focus on his ministry's performance instead of throwing useless jibes.