PTI government shaken: Nafisa Shah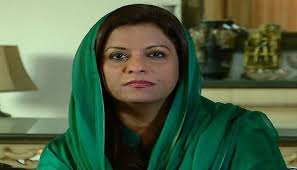 Islamabad: Secretary Information Pakistan Peoples Party Parliamentarians Dr. Nafisa Shah has said  the core of the puppet government has been shaken after the success of Bilawal Bhutto's caravan.
She said that the caravan is proof of the love and affection that the nation has for Chairman Bilawal. Chairman Bilawal has earned love and respect due to his conduct with the people, she said.
Dr. Nafisa Shah said that instead of performing and showing results, the PTI government is wasting its energy on proving Aleema Khan as innocent.
Dr. Nafisa Shah concluded by saying that the only umpire and judge are the people who are currently being crushed under the weight of PTI's ineffective policies.