CII expresses concern over 'women march'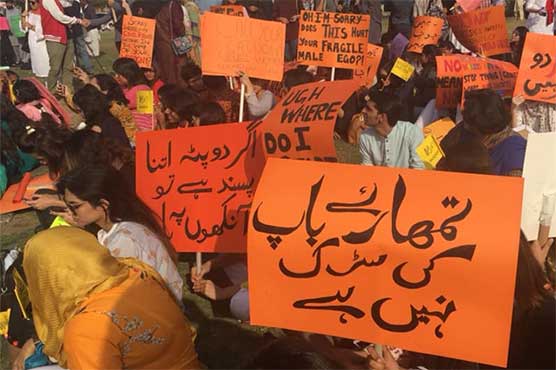 Islamabad: Council of Islamic Ideology (CII) on Thursday expressed serious concerns on Women March held on March 8 across the country.
Addressing a press conference in Islamabad on Thursday, CII Chairman Qibla Ayaz said that the young generation is suffering from mental stress, adding that the committee will work to introduce legislation for the ownership of women in inheritance.
The CII chairman went on to say that the meeting strongly condemned an attack on Moulana Taqi Usmani and the murder of college professor in Bahawalpur.
He said, "The CII formed a committee headed by Justice (r) Raza Khan to review the National Accountability Bureau's laws under Sharia and the committee would assess which clauses of the NAB laws are against holy Quran and Sunnah.
"To ridicule an accused in front of media before being proven guilty is against humanity," Qibla Ayaz said and added manacling an accused before being proven guilty is contrary to Islamic jurisprudence.