Bilawal condemns raid at Sharif house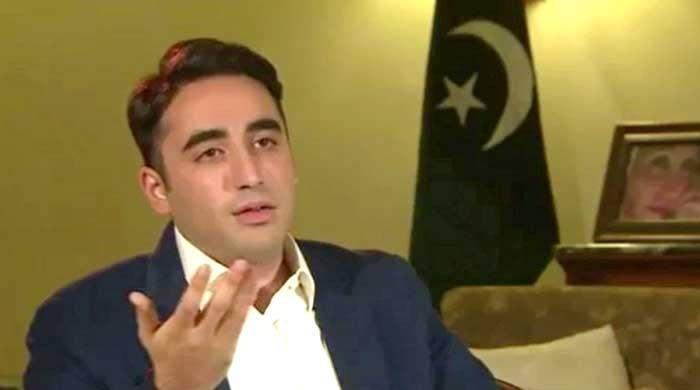 Karachi: Pakistan People's Party (PPP) chairman Bilawal Bhutto Zardari on Friday condemned National Accountability Bureau's (NAB) raid at Pakistan Muslim League (Nawaz) president Shehbaz Sharif's Model Town house without any warrant.
Bilawal Bhutto took to Twitter and posted, "If leader of the Opposition Shehbaz Sharif's home has been raided by NAB without a warrant then it is highly condemnable. PPP doesn't oppose accountability but we oppose political vendettas in the name of accountability. Yet another authoritarian & undemocratic move by the government," Bilawal tweeted.
The PPP chief further criticized Pakistan Tehrik-e-Insaf (PTI) and said, "Yet another authoritarian and undemocratic move by the government."
It is to be mentioned here that NAB conducted an unsuccessful raid at the Model Town residence of Hamza Shahbaz for involvement in money laundering.
According to the anti-corruption watchdog, the team has evidence and arrest warrant against Hamza. The security guards stopped the team outside the house after which harsh words were exchanged.
Afterwards, the officials left without arresting anyone due to severe resistance by the guards.
NAB sources revealed that Hamza Shahbaz had declared property worth 2 crore in 2003 while his assets grew 2000 percent during the PML-N government. The opposition leader had illegally laundered 85 billions abroad, the sources said.
The officials claimed that they have already detained Sharif family's facilitators while more arrests are also likely.