PPP will not allow government to keep IMF deal in the dark: Mustfa Nawaz Khokhar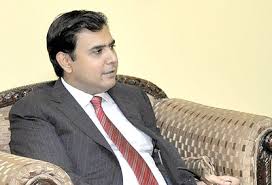 Islamabad: Pakistan Peoples Party (PPP) has demanded of the government to lay all the conditions for acquiring IMF loan before the people of Pakistan.
Senator Mustafa Nawaz Khokhar, the spokesman to the Chairman Pakistan Peoples Party Bilawal Bhutto Zardari has said in a statement that the finance minister has said that the agreement with IMF will be finalized and signed this month but he should realize that Pakistan is not a corporate company and no decision cab be imposed on it. It is a country of 220 million people and any such decision involves their future. Why finance minister wants to hide facts about this agreement that it is not being presented in the parliament which is representative institution of 220 million people?
People have the right to know the detail and the facts about such agreement. They have the right to know that what more burden they are going to deal with. How much more price hike will this agreement bring? The tariffs of electricity and gas are already unbearable for the people. The finance minister is obligated to tell the people how much more the rupee will devalue. The economy is crumbling by the day due to faulty policies of the government; Senator Khokhar said and warned the government that opposition will not accept any anti-people deal with the IMF by this government.