Zardari seeks time from NAB to reply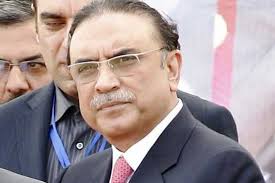 Islamabad: Former president Asif Ali Zardari has sought time from the National Accountability Bureau (NAB) till April 17 to submit answer in the fake accounts case.
Source revealed that the anti-corruption watchdog has received the letter written by the Pakistan People's Party (PPP) co-chairman, but is yet to take any decision regarding the request.
Asif Ali Zardari and his sister Faryal Talpur are scheduled to appear before the accountability bureau on Monday.
The former president has directed the party workers to not come to the accountability bureau. I believe in facing the cases with patience, Asif Ali Zardari said.
Zardari had earlier requested a ten-day relief from the NAB which ended on March 30.