Gilani calls for boycott of sham polls in Occupied Kashmir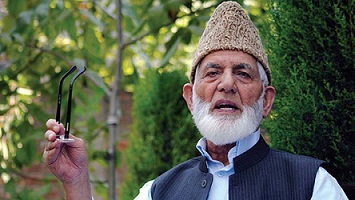 In Occupied Kashmir, Chairman All Parties Hurriyat Conference, Syed Ali Gilani, has urged the people to completely boycott the fifth and final phase of the sham Indian Parliamentary elections and observe complete shutdown in the poll-bound areas tomorrow.
Syed Ali Gilani in a statement in Srinagar, said that a vast military exercise under the veil of elections was being forced on Kashmiris to strengthen India's rule and hoodwink the world community about the prevailing situation in the occupied territory.
He urged the world community to come forward for rescue of Kashmiris who are being victimized for their legitimate demand for right to self-determination and help resolve the Kashmir dispute in accordance with their aspirations.