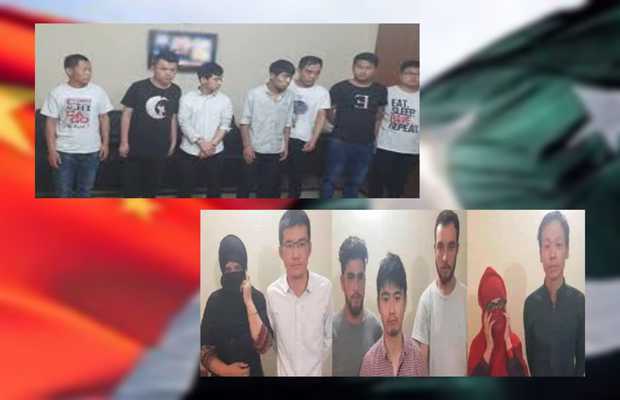 Islamabad: Pakistan has said that China had offered help to investigate the fake marriages issue.
Ministry of Foreign Affairs Mohammad Faisal said: "The government of China had offered all possible cooperation on the issue, which was highly appreciated."
Dr Faisal asserted, "Both sides are closely coordinating their efforts. In this context, a Chinese team visited Pakistan recently and held meetings with our law enforcement officials."
The Ministry of Foreign Affairs and Pakistan Missions in China are carefully surveilling the alleged trafficking and extending all possible aid to Pakistani nationals who have any complaints on the issue.
On May 9. Federal Investigation Agency (FIA) arrested 15 Chinese nationals and 22 others in continuation of its crackdown on the gangs involved in fake marriages with Pakistani girls for trafficking them to China.
Chinese Embassy in Pakistan denied the media reports that several Chinese nationals were taken into custody for alleged fraud, forgery of documents, human trafficking, sale of organ and forcing Pakistani women into prostitution after contracting marriages.
"We hope the people of China and Pakistan do not believe the rumors. We will never allow a few criminals to undermine China-Pakistan friendship and hurt the friendly feelings between two peoples," it said.
The spokesman further added that the Chinese government conducted investigation into the claims but found no forced prostitution or sale of human organs for those Pakistani women who stay in China after marriage with Chinese.
China will further strengthen cooperation with the law enforcement agencies in Pakistan, effectively combat crime, so as to protect the legitimate rights and interests of the two peoples, and jointly safeguard China-Pakistan friendly relations.
Spokesperson said that both Pakistan and China express a supporting public and institutional friendship. He added both countries abide by unity and strength in all the dimensions.