GB delegation calls on Bilawal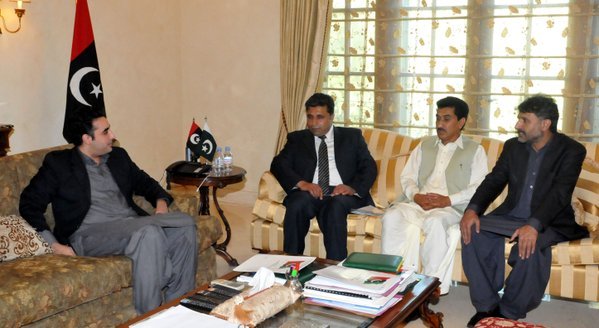 Islamabad: Chairman Pakistan People's Party (PPP) Bilawal Bhutto Zardari was called on by a delegation of party workers from Gilgit Baltistan. Vice President Diamer Haji Dilbar Khan headed the delegation.
During the meeting, current economic situation along with political affairs of GB were discussed. Moreover, Chairman Bilawal was invited to Diamer by the workers which he accepted.
The government has failed terribly at handling the government, said Chairman Bilawal.
He added that PPP's party workers are united under one ideology. He concluded by saying that PPP workers should continue their struggles for the Party and that their sacrifices are valued and appreciated.