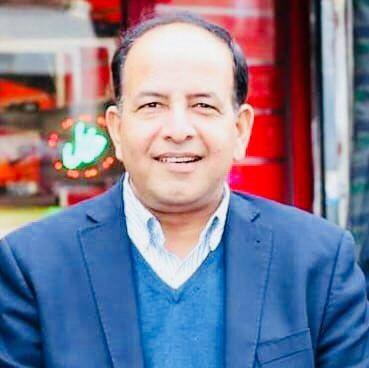 Barcelona: Pakistan People's Party (PPP) Europe chapter organised demonstrations across the continent to protest against the arrest of PPP co-Chairman Asif Ali Zardari.PPP Europe Information Secretary Hafiz Abdul Razzaq said the party condemned the the alleged harassment of the opposition leadership.
The PPP Europe, he said, also condemned the arrest of Hamza Sharif, leader of the opposition in Punjab Assembly at the hands of the National Accountability Bureau (NAB). Talking to Newswire, he said that NAB was targeting only opposition.
He said the government was victimising the opposition to preempt the massive protests from the people against the nosediving of economy and brutal budgetary attacks on the poor in the form of unbearable inflation, budget deficits, unprecedented price-hike and dollar flight.Razzaq said the budget makes it clear that the current government had reached the height of incompetence.
He said that since the arrival of this government, Pakistan has been facing a constant economic crisis.
"Due to the disappointing performance of Imran Khan's government no profession is progressing," he said.
Razzaq said the most concerning factor was that the current financial turmoil can prevail for years if not taken care of by a skilled team.
He also said the coming budget was another tsunami that will hit the nation as the masses will be crushed under its weight.
The PPP leader said the poor had already been deprived of a meal, now the middle class will suffer too.
Razzaq said Zardari was not afraid of jails and he will come out clean. "We will continue protests until Zardari's release," he said.