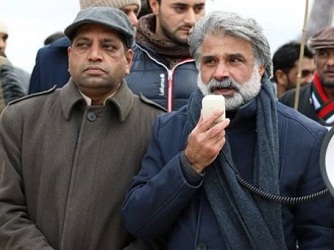 Paris: Pakistan People's Party (PPP) France leader Qari Farooq Ahmed has flayed the arrest of former president Asif Ali Zardari by National Accountability Bureau.
In a statement, he accused that the ruling Pakistan Tehrik-e-Insaf (PTI) of using the anti-graft watchdog for political victimization of opposition leaders.
The PPP leader alleged that the federal government is targeting opposition leaders and warned both the federal government and NAB chairman to release Zardari or else "millions of jiyalas (diehard workers)" will come out for more protests. He termed the court decision a part of the government's alleged policy of "political victimization in the name of accountability".
"We respect the court decisions, however, we have the right to protest peacefully against the controversial judgments", Farooq Ahmed said, adding that PTI government could not hide its incompetence by arresting opposition leaders.
The PPP leader also expressed concern over Khyber Pakhtunkhaw government's request to Election Commission of Pakistan for delay in holding provincial assembly elections for erstwhile Federally Administered Tribal Areas and asked the government not to escape from the democratic process and ensure the timely arrangement for the polls.