Imran Khan should stop victimizing opposition: Khokhar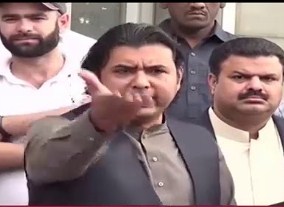 Islamabad: Senator Mustafa Nawaz Khokhar, the spokesman to the Chairman Pakistan People's Party (PPP) Bilawal Bhutto Zardari, has said that the PM Imran Khan should spend his energy on the National Action Plan instead of focusing on arresting Opposition leaders.
He said that when he got bail in one of the false cases, then another case was registered and sealed. When in the second case, he got protective bail then Islamabad Police approached Islamabad High Court to declare that bail null and void. Now it seems that after Islamabad High Court has thrown the police appeal out of the court, Imran Khan himself will approach the Supreme Court.
Senator Khokhar said that instead of initiating false cases against the Opposition, the government should focus on constructive measures. Imran Khan threatened Opposition in his address at midnight and afterwards instructed his party to crush Opposition in the Parliament. This dictatorial attitude will not last long, he concluded.