Sindh Assembly does record legislation: Barrister Murtaza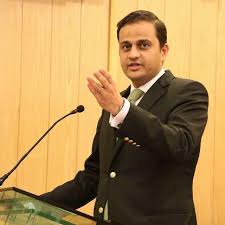 Karachi: The Advisor to CM Sindh on Information, Law and Anti Corruption Barrister Murtaza Wahab said that Sindh Assembly has done record legislation in last ten months.
He said that Governor Sindh even after ten days has not given approval of Police Order Amended Bill. He was talking to the media at Sindh Assembly today. He said that the Police Act 1861 has expired and Police Act 2019 has been implemented in Sindh. Replying a question he said that economical condition of Pakistan were worsening day by day.
He said that Dollar rate in early morning was 158 rupees and In the end of day Dollar price in interbank was 164.
He said that in past Khan sahab gave us lecture that when dollar rate increase, the economy of country gets disturbed and he also said that due to corrupt rulers dollar rate increases. Now we questioned Khan sahab Who is responsible of present situation, he asked. He said that Federal Government has admitted in its budget that it acquired maximum loans in last ten months and added that Federal government has failed to deliver and attract foreign investment. He said that In 2013 exports increased maximum in Pakistan History.
Barrister Murtaza Wahab said that Imran khan was responsible for this worse condition of country's economy and said that if IMF completely controlled then economical decisions will not favor Pakistan and it will further increase the economic difficulties of people of Pakistan.
He further criticized Imran khan that he think that running government is like winning world cup but to run a state affairs is not an easy job, this is not a cricket team where he took egoist decisions, he said.
Imran khan rarely attend the National assembly session and today he attended session when Opposition was busy in APC. He said that PTI members of National Assembly were opposing budget of federal Government and people are crying as they never face such situation. The prediction former Finance Minister come true as no one is happy with the government policies.