Zartaj Gul for plastic-free Islamabad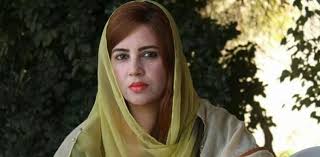 Islamabad: In a bid to make the Federal capital plastic-free, the State Minister for Climate Change Zartaj Gul Friday said a fine of Rs 500,000 would be imposed on those violating the ban after August 14.
Zartaj Gul informed the Sub-Committee of the Senate on Climate Change, which met here at the Parliament House under the chairmanship of Senator Mushahid Hussain Sayed, said that anyone who is seen using plastic bags in the capital after August 14 will be fined and also urged for the use of cloth bags instead.
Pakistan is ranked 7th in the list of countries affected due to natural disasters. The state minister had already announced a blanket ban on use of plastic bags in Islamabad from August 14.