PPP leadership ready to face cases: Mustafa Nawaz Khokhar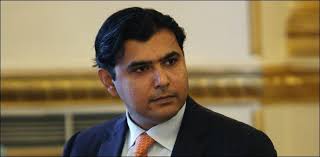 Islamabad: Senator Mustafa Nawaz Khokhar, the spokesman to the Chairman Pakistan People's Party Bilawal Bhutto Zardari said that Bilawal Bhutto Zardari had nothing to do with Park Lane but if NAB wants to arrest him then it should go ahead because he will not apply for bail.
In a statement he said that NAB's threats have not been able to frighten us before and will not be able to do so in the future. Bilawal Bhutto Zardari was only one year old when he was made company's shareholder and never had anything to do with the administrative or financial matters of the company.
Senator Khokhar said that Chairman Bilawal Bhutto Zardari has already answered all the questions asked by NAB. A vilification campaign against PPP leadership is being run via media trial. Party and its leadership are ready to face fake and false cases initiated by this puppet government, he concluded.