Qureshi invites common wealth countries to invest in CPEC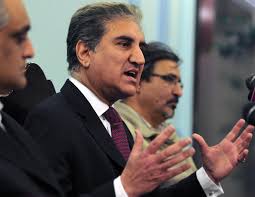 London: Foreign Minister Shah Mahmood Qureshi has said he has invited Commonwealth countries to invest in Special Economic Zones (SEZs) to be established under China-Pakistan Economic Corridor (CPEC)
project.
Addressing a news conference, he said the CPEC is a mega connectivity project which will ensure sustainable economic growth.The Foreign Minister said Pakistan is encouraging investment environment in the country.
Shah Mahmood Qureshi said the European countries should open legal pathways for import of skilled and
semi-skilled workforce from countries such as Pakistan.