Pakistan urges Trump to help ease tension with India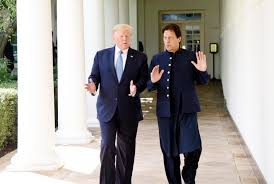 Washington: Pakistan has called on the Trump administration to help ease tensions after India revoked autonomy of Kashmir.
In an interview with Bloomberg in Washington, Pakistani Ambassador to the United States Asad Khan said the U.S. could do and the U.S. must do more to help defuse this situation and to inject some more sanity on the Indian side.
Meanwhile, Spokesperson for the US Department of State Morgan Ortagus said the US policy toward Kashmir has not changed and the US is incredibly engaged in southeast Asia.