Ambassador Stefano Pontecorvo cares for clean Pakistan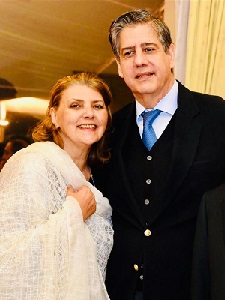 Islamabad: Embassy of Italy -led by inspiring Ambassador Stefano Pontecorvo – organized a presentation "Waste Management and Challenge in Karakoram' at the Ministry of Climate Change, here Monday.
Zartaj Gul, Minster of State for Climate Change, presided over the meeting.
During the meeting, Stefano Pontecorvo, a great friend of Pakistan, highlighted the longstanding support of Moncler SPA – an Italian apparel and lifestyle company.
Zartaj Gul appreciated the italian government's efforts for Waste management in Pakistan's northern areas.
The government, she said, was working on the 'Clean Green Pakistan' project.
The meeting was attended by researchers, academicians, chlimate change experts, representatives of NGO's and media persons.