Ambassador of Japan expresses condolences with earthquake affectees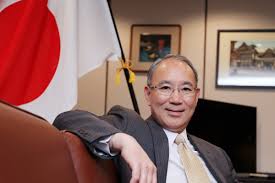 Islamabad: Kuninori Matsuda, Ambassador of Japan to Pakistan, has expressed his heartfelt condolences and sympathies with all the people who have been affected by the yesterday's devastating earthquake.
In his separate condolence letters to the President, Prime Minister and the Foreign Minister of Pakistan, Ambassador Matsuda said "our prayers and thoughts are with everyone who has been affected by the dreadful earthquake".
"On behalf of the Government of Japan, I would like to reaffirm that we are always ready to extend help and assistance to the Government of Pakistan in the time of natural disasters and calamities", further said the Ambassador in his condolence messages.