Pakistan to play role for reducing tension in region: FM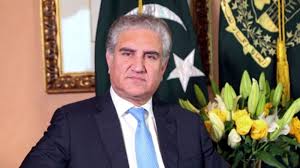 Islamabad: Foreign Minister Shah Mahmood Qureshi has said Pakistan will continue to play its role for reduction of tension in the region.
In a statement, he reaffirmed Pakistan's stance that the region cannot afford any other conflict.
The Foreign Minister said that on the directions of Prime Minister, he is also visiting Iran to hold talks with the Iranian leadership.
Qureshi said he will later visit Saudi Arabia and the United States.
He stressed the need for reduction of tension between Iran and the United States. He said the recent statement of US President Donald Trump has given a ray of hope towards that end.