Emine Erdogan says Pakistan, Turkey connected by centuries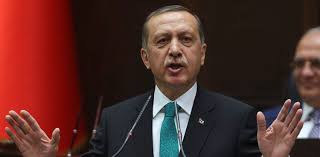 Islamabad: Emine Erdogan, Turkish First Lady, has said Pakistan and Turkey are connected by centuries old religious and cultural bond and have always stood by each other in the hour of trial.
Emine Erdogan distributed sewing machines among girls suffering from thalassemia and addressed a ceremony in Islamabad on Friday.
Pakistan's First Lady Samina Alvi, Managing Director of Pakistan Baitul Maal Aon Abbas Bappi and Chairperson Ehsaas Programme Dr Sania Nishtar were also present at the occasion.
Emine Erdogan said Pakistan and Turkey enjoy close relations. She said Turkey has always remained at the forefront in public and social welfare projects of Pakistan. The Turkish First Lady noted that no society can make progress without empowering women.
Let it be known that Emine Erdogan is accompanying her husband, Turkish President Recep Tayyip Erdogan, on an official two-day visit of Pakistan.