NAB should investigate Imran Khan and Aleema Khan: Nafisa Shah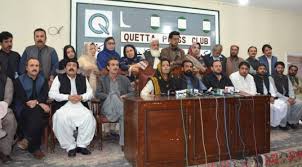 Islamabad: Pakistan Peoples Party's members National Assembly Dr. Nafisa Shah and Naz Baloch talking to media outside Parliament building said that whenever selected are in trouble the NAB send Chairman Bilawal Bhutto Zardari a notice.
Asking NAB they said that who is Shahzad Akbar and does he decide to make references and who should be summoned. Ms. Shah and Naz Baloch said that when Chairman Bilawal announced protest against government Nab summoned him. This connivance of government and NAB cannot stabilize this government. They said that private businesses do not come under NAB.
Shah and Baloch said that Imran Khan is running away from giving facts about fund of his party. Why NAB does not investigate Imran Khan and his sister Aleema Khan, they asked.
Imran Khan and his government must not think that Chairman Bilawal can be pressurised by such tactics. Chairman Bilawal will continue to expose anti-people government of Imran Khan. Nazir Dhoki, the Chief Media Coordinator to the Chairman PPP was also present in the press conference.