Blocking borders, just a temporary action: Iran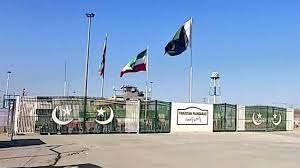 Islamabad: The spokesperson for the foreign ministry of the Islamic Republic of Iran said the blockade of Iran borders by some neighboring countries following the outbreak of the Corona virus is a temporary preventive measure.
Foreign Ministry spokesperson, Seyyed Abbas Mousavi Monday in an interview on the blockade of borders of Iran following the outbreak of the Corona virus that the World Health Organization declared a state of emergency for various parts of the world. The actions that must be taken must be taken collectively.
"We had concerns when our country was not infected, and then when the virus entered our country, our neighbors had concerns, and this is normal, but this should not prevent public relations or even exports and imports between countries," he said.
Mousavi noted: "The Iranian Foreign Ministry has started consultations with the authorities of the neighboring countries through our embassies to assure them that no suspicious item or person will cross the border. Among the issues of consulting we will discuss issuance of certificate of health for people and goods. we consider that in this situation, we can help each other and the countries of the region, while still addressing each other's concerns, and we will continue our interactions with the neighbors in a well manner."
The spokesperson pointed out to the blockade of Iran borders by neighboring countries such as Iraq and others said: "It is very unlikely that this will continue. These are some of the temporary preventive measures that countries have taken. Iran is also doing the same (about the preventive measures) in some cases we are thinking about the reduction of visas for foreigners."
Mousavi added: "We hope that with the speed and seriousness of the fight against corona virus in our country, we will soon see a reverse trend and we can give good news to the people of Iran and neighboring countries and ensure that they do not face any danger."