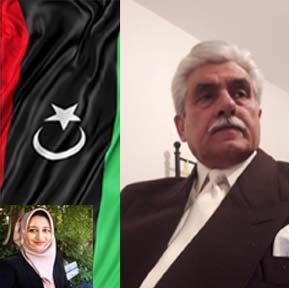 Efforts for strengthening PPP in Germany recognised
Former ISF women wing President joins PPP
Hamburg: Senior Pakistan People's Party (PPP) leadership on Tuesday praised PPP Germany President Zahid Abbas Shah for bolstering the party's strength in the country of his residence.
PPP Secretary General Nayyar Bokhari, PPP Parliamentarians Secretary General Farhatullah Babar and PPPP information secretary Nafisa Shah in their separate messages to Zahid Abbas Shah acknowledged his services to boost the PPP's popularity.
The PPP leaders said that under Zahid Abbas Shah's leadership scores of political workers were joining the party in Germany.
They urged Zahid Abbas Shah to keep up the good work as Prime Minister Imran Khan's government would "fall soon" paving way for fresh elections, Zahid Abbas Shah said the PPP is a democratic party and gives equal respect to men and women workers.
He said that despite his illness, Asif Ali Zardari was keeping an eye on politics and the situation in country. He said that PPP was receiving benefits through the experience of Asif Ali Zardari.
Zahid Abbas Shah said the country was passing through crises. He said that PPP Chairman Bilawal Bhutto Zardari was leader of a major political party in the country and was playing his role amicably.
He said that increasing inflation rate had proved that Pakistan Tehrik-e-Insaf (PTI) government was a total failure. He said the members of PTI were giving tough time to Imran Khan and it looked that PTI will not complete its tenure.
Earlier, a meeting of PPP Germany was convened on Monday in Hamburg. Zahid Abbas Shah presided the meeting which was attended by PPP Berlin Unit, PPP Hessen Unit, PPP Bremen Unit, PPP Göttingen Unit and PPP Hamburg Unit. A total of 27 members were present.
Significantly, former Insaf Student Federation women wing head in Pakistan Rubab Shah quit the ruling party "due to its poor performance" and joined the PPP. She expressed her commitment to strengthen the PPP among the youth in Germany.
The nomination for several party positions including those of central information secretary and president People's Youth Organisation among others was also announced.
The participants reiterated their confidence in the leadership of Bilawal Bhutto Zardari and vowed to support his mission of a democratic and prosperous Pakistan. They also pledged full backing to Zahid Abbas Shah as the PPP Germany President.