Italy: $4.4m hypercar "most powerful" ever – It's electric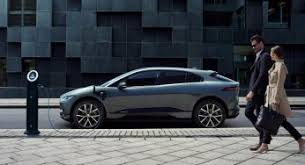 Rome: It is said to be the "ultimate design expression of the most powerful road-legal Italian car ever made", and it is all-electric.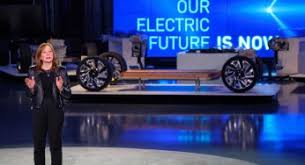 Unveiled overnight by Italian hypercar design company Automobili Pininfarina, the €2.6million ($A4.43million) Battista Anniversarios is the design house's highest-end version of its Battista hypercar that it first unveiled a little under 12 months ago.
"For 90 years, the Pininfarina name has been at the forefront of automotive design and performance, and the Battista perfectly encapsulates these values," said Automobili Pininfarina CEO Michael Perschke in a statement.
"This ultimate expression of Battista, the Anniversario, is the distillation of everything that the brand has stood for in the past and which we now strive for in the future, creating a new pinnacle of desirability for sustainable and luxurious electric cars."
All in all, Automobili Pininfarina says it will make 150 $A3 million Battistas, but of those only five will be Battista Anniversarios, which come wrapped in aerodynamic enhancement "Furiosa" package with revised carbon fibre front splitter, side blades and rear diffuser.
And it's no wonder – the super exclusive hypercar takes three weeks to paint. Assembling and disassembling several times in order to hand paint pinstripes onto the body tends to take up a lot of time.
Automobili Pininfarina chief design officer Luca Borgogno describes the process as akin to that of an old master.
"Battista Anniversario features one of the most complex paint finishes in the world," Borgogno said in a statement.
"The process of creating such a finish is akin to a great artist completing an Old Master painting. The result is more than just a visual work of art. Styling, balanced with ultimate performance, produces a genuine Pininfarina: the beauty of power and the power of beauty."
It certainly sounds very alluring, and for $A4 million plus price tag that's just as well.
With a 21-inch wheels upgrade up fro the standard 20-inch on the base Battista, Automobili Pininfarina says the Anniversario can reach a top speed of 350km.hr and equals the Battista's acceleration capability of 0-100km/hr in under 2 seconds.
All this performance tech gave Nick Heidfeld, ex-racing driver and test and development driver for Automobili Pininfarina plenty of reason to crow about the road-legal Battista.
"I have piloted the quickest road and race cars in the world. I've never driven anything as powerful as the Battista. The Battista is faster than many race cars, but it is not a pure racing machine. Drivability in all situations is its primary focus. We will now concentrate our time testing and developing Battista to deliver a car that's at the forefront of technological possibilities and innovation."
Automobili Pininfarina plans to show off the Battista at various events over this coming European summer, with first production vehicles slated for delivery by the end of 2020