Twenty women medical workers cited as heroines for fighting COVID-19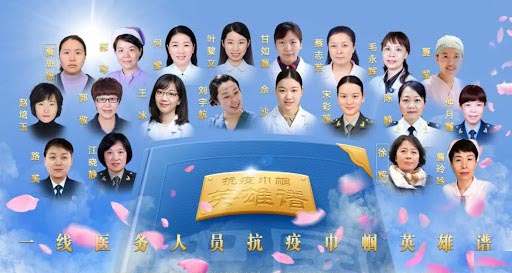 Beijing: Chinese authorities on Saturday released a list of 20 outstanding female medical workers as heroines for their role in the country's fight against the novel coronavirus disease (COVID-19) ahead of International Women's Day.
The list was jointly issued by four organizations including the Publicity Department of the Communist Party of China Central Committee and the All-China Women's Federation (ACWF), China Economic Net reported. 
They consist of six local medics from Hubei Province, the center of the epidemic, seven dispatched to Hubei from medical establishments at the national level and in other parts of the country, five sent to Hubei from the military, as well as two more working from their hometown.
The ACWF, the National Health Commission and the Central Military Commission also announced plans to honor female role models who achieved notable results in the epidemic prevention and control work, including patients saving and treatment, nursing and scientific research.
A total of 500 individuals and 100 groups will be honored, the authorities said.
Females who made prominent contributions to community-level epidemic control, supply assistance, drug and protective equipment development as well as voluntary services will also be honored.
So far, over 40,000 medical workers have been sent to Hubei to support the fight against the COVID-19 outbreak, the majority of whom are female.