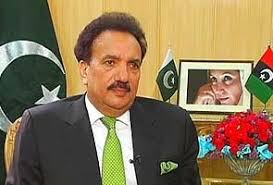 By Senator A Rehman Malik
Sitara -e -Shujat, Nashan-e-Imtiaz
She lives in our hearts and mind and will remain as a guiding light for PPP and the workers. She loved her Pakistan and her people.
She is icon of Pakistan and will continue to live in the history. Though she is no more with us but her great wisdom is now part of Pak history
She was a great leader; great mother for her kids and great wife for her husband Asif Ali Zardari and lovely sister for her brothers. She was a great teacher and was very fond of books. I travelled around the world as her political advisor to meet world leaders.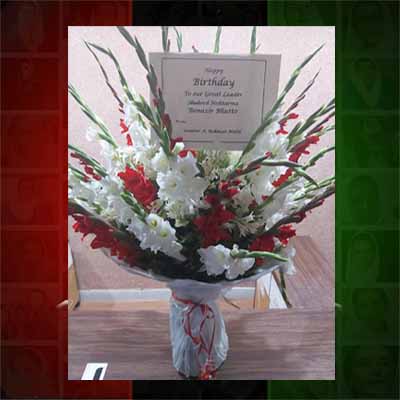 She was very popular in all continents. I remember her visit to Nigeria where she addressed big gathering with President Obasanjo. She advised the president on political affairs and told him how to bring harmony among the Muslims and Christians.
She also met both, the Abu dhabi's President and the Vice President and she concluded the meeting with a sentence i.e. "Both of you together mean prosperity and harmony".
She took message of peace everywhere but when she returned from Exile with message of peace & prosperity to her own country, she was eliminated by the enemies of Pakistan. She was a powerful woman with powerful thoughts.
She loved her workers as she would meet every worker personally with a smile. Very few people know she was a great cook as well as she used to cook together with my wife sometimes.
My son Umer Rehman was her favorite and it was her who changed his education line from being a medical doctor to Actuary.
She was a leader of great wisdom and a fearless soul. I found one part of her personality that she never lied and anything related to public was never held by her.
It is saddening to note that the Chairman; Bilawal, Bakhtawar,Aseefa, President Zardari or all of us workers will never be able to see our leader ever again.
It was July 2007, when a Central Executive Committee meeting of PPP was held at my house in London where Shaheed Mohtarma Benazir Bhutto had decided to return to Pakistan against all the odds and that she would announce the date of her return in September. Though everyone including the PPP leadership had warned her about the life threats and security issues, she remained firm about her decision without any fear.
Despite having a clear understanding of the severe risks she was going to face, she believed that General Musharraf was using the security issue as a ploy to keep her out of Pakistan, as he feared that it would diminish his power raising the chances of her victory in elections.
Shaheed Mohtarma Benazir Bhutto announced her return on 14th September, and it ultimately disturbed General Musharraf and his political colleagues who kept emphasizing on the life threats against her by extremist groups during election campaigns. They also made several offers to her to finalise a power-sharing agreement which she decline
Several discrete meetings in 2005 and 2006 in Dubai followed between Shaheed Mohtarma Benazir Bhutto, General Musharraf and his close associates but they never produced a concrete agreement leading to restoration of democracy in the country. Finally, two one-on-one meetings between Shaheed Mohtarma Benazir Bhutto and General Musharraf were held on 24 January 2007 and 27 July 2007 in Abu Dhabi. Few of the advisers of Musharraf and I arranged these meetings. We had direct contacts with General Musharraf's team. They met again in August and September 2007 when Shaheed Mohtarma Benazir Bhutto expressed her concerns, which included free and fair elections and lifting of 3rd time PM
According to notification of Cabinet division, the total responsibility of security of Shaheed Mohtarma Benazir Bhutto as former PM was of the Government and the physical security was entrusted to SSP Major (Retd) Imtiaz Hussain. So the physical security, roadside security, close protection in all functions was the sole responsibly of the government not of any PPP leader including me.
The police even refused to register the case after Shaheed Mohtarma Benazir Bhutto attempted to file a complaint. The evidence was hosed away within one hour without securing the vital evidence and against the local and international laws. The case never advanced as the evidence was already destroyed through hosing off the crime scene. Surprisingly, the suspected mastermind of October 18 assassination attempt namely QariSaifullah Akhtar, along with his two sons and other suspects, were arrested but released after few days claiming lack of evidence against them. He along with his sons subsequently fled to Afghanistan, where he had been running a training camp for Al-Qaeda
Under the PPP Government, the dormant investigation of the case was activated, but DSP Nawaz Ranjha of Karachi police who was entrusted to investigate the case was mysteriously killed when he was close to the arrest of the attackers.
However, being undeterred of the previous attempt on her life and continuously pouring in security threats, Mohtarma Benazir Bhutto decided to keep on leading the election campaign. On 26th December 2007, we along with Mohtarma Benazir Bhutto reached at the airport on the way to Peshawar for addressing an election rally where she addressed massive crowd of people. She was quite happy to have such a successful public gathering at Peshawar. There too, we faced an unsuccessful and foiled murder attempt.
She was very fond of chapel kebabs from Peshawar as she asked me to arrange on the way from Peshawar to Islamabad. I remember Ms Naheed Khan sitting her right while I was seated on the left. SMBB made bread role with chapel kebab herself, and she gave me the first one and the other to Naheed Khan and took the last one herself. This was my last drive with my leader and great sister.
Three party leaders (two male & one female) party leaders came to SMBB in London and informed that Yousef Reza Gilani had been approached in the jail by Gen Mush asking him to switch side to his side in lieu of high post. She responded that "Yousaf will not leave us and it came true and sacrificed his PM ship but did not leave the party. The words of SMBB came true even after her death.
We are proud of Yousif Reza Gillani, we both are in the line of fire as I took suo moto on derogatory tweets with some pics and both the sons of Yousaf Raza Gillani also responded well.Serious accusations are leveled and thank God the police investigation has vindicated both of us.
Let me be very clear to others and my party members in sayingthat I am ready to face another 100 such allegations to defend my leader SMBB. I will share soon her thoughts and views on some of the ppp close associates with specific incidents. I have few chapters in my 5th book under the title "TOP 100 INVESTIGATIVE STORIES BY ME" in which I will mention about all of them.
SMBB, forgive us as perhaps we have not come to your expectation as we are now subject to continued political victimization which includes your beloved son and husband as well. Some other PPP leaders are suffering the same level of victimization even today.
Just pray for our unity and the strength to follow you where as many PPP leaders of your time have left us in these miserable times of suffering but I am certain that Chairman Bilawal with take the party forward as per your thinking and wisdom. We need to keep our workers happy and I remember you said "the success of leader is because of his good and sincere advisors".
I am sure you must be watching the deteriorating situation of our party and your family in every section of life including the political system up from the heaven. The bigger parties are being reduced to miniature unhindered at the cost of democracyand we are heading back towards the 1999 political scene.
I pray and appeal to our workers to come forward and getthemselves charged and activated for the next election to ensurevictory towards PPP as this would the best gift for her soul seeing her party winning.
Let us move forward with unity to defeat our political opponents and lend our support to our young chairman to make him the PM.
All of us, seniors are behind you with our experience.
We pray that may Allah bless her soul in Peace.
PPP Zindabad and Pakistan Zindabad!
Note: Opinions expressed are solely my own and not necessarily to reflect the views or opinions of my party.
The writer is Former Interior Minister of Pakistan, Chairman Senate Standing Committee on Interior and Chairman of Think Tank "Global Eye". He tweets @SenRehmanMalik and can be reached at rmalik1212@gmail.com. This article has especially been written for Newswire International.