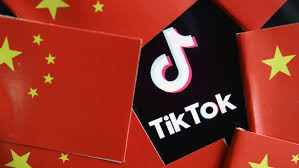 Islamabad: All three major political parties in Pakistan – the Pakistan People's Party (PPP), the Pakistan Muslim League (Nawaz) and the Pakistan Tehrik-e-Insaf (PTI) – have opposed ban or restrictions on Tik Tok, iron-brother China's popular video social media giant.
Last week, Pakistan's telecommunications regulator had issued a final warning to TikTok on explicit content posted on the platform, while live streaming app Bigo Live was blocked for the same reason.
TikTok, owned by China-based ByteDance, is facing problems around the world – including Australia, India and the United States – due to security and privacy issues.
The Pakistan Telecommunication Authority (PTA) said it had sent TikTok and Bigo Live notices to moderate content after receiving complaints, but their response was unsatisfactory.
"PTA has decided to immediately block Bigo and issue final warning to TikTok to put in place a comprehensive mechanism to control obscenity, vulgarity and immorality through its social media application," a PTA statement said.
Chairperson Senate's China-Pakistan Economic Corridor (CPEC) Senator Sherry Rehman said social media apps are not the problem.
"Neither social media, nor VPN is a problem. Digital democracy should not be strangled by a coercive, myopic PTA," she said,
The PPP Vice President criticised the countries that exercise blanket censorship on new media strangle innovation and tech development.
"Regulate hate speech, don't cancel the 4th industrial revolution. China is our friend and we should not take any decision that hurts them," she said.
Senate Foreign Affairs Committee chairman Senator Mushahid Hussain Syed said banning Tik Tok would be a wrong and untimely decision for two reasons.
"It should be well-thought through decision, seeing it's pros And cons, not acting in a knee jerk, whimsical manner as was the case in the ban of YouTube a few years earlier," he said.
Senator Syed, a senior leader of the PML-N, said banning Tik Tok soon after India banned Tik Tok for political reasons – because it's a Chinese app – will equate Pakistan with India for the wrong reasons and send a negative message to our Chinese friends.
Ruling PTI lawmaker Noor Alam Khan said he was against banning Tik Tok. "Even if they ban it, people will access it through VPN," he contended.
Khan, who is member of the National Assembly and the parliament's Public Accounts Committee (PAC), said banning any App especially the one based in China will be a 'very wrong' decision.
"The timing is crucial. India has banned Tik Tok and the US is accusing China of all evil doings. At this point, banning Tik Tok will be like supporting their (US and India's) cause," the PTI leader maintained.
On Friday, Pakistan's Islamabad High Court (IHC) nullified PTA's move to temporarily suspend online game PlayerUnknown's Battlegrounds (PUBG) and ordered the authorities to immediately lift ban on the platform.
The PTA had on July 1 temporarily suspended the game, saying it had received several complaints about the game being "addictive", a waste of time and its potential negative impact on children's physical and psychological health.
The move was challenged by PUBG's controlling company in Pakistan on July 4.
Decision on the petition was reserved on July 14 after hearing arguments from both sides.
During the hearing, Justice Amir Farooq remarked that the PTA should have consulted psychologists on the issue of potential psychological hazards of the game. He also wondered under which law the game was suspended.
The counsel for PTA argued that the game was suspended due to some in-game explicit scenes and anti-Islamic material.
Few hours before the IHC's decision, PTA had announced that Players' Unknown Battle Ground (PUBG) will remain blocked in Pakistan.
The PTA stated it reached the decision to keep the game banned after a detailed hearing conducted at the PTA premises on July 9 on the directions of the Lahore High Court. The hearing was attended by other interested parties also.
The PTA also said it approached the PUBG management to share data about PUBG sessions and users in Pakistan and controls in place by the company. The response from PUBG is awaited, it said.
Tik Tok in a statement said it was committed to increasing dialogue with authorities to explain policies and demonstrate commitment to user security.
TikTok said it removed more than 3.7 million "violating user videos" from Pakistan in the second half of 2019: more than 98% before a user reported them and more than 89% before they had a single view.